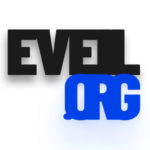 Description de l'emploi
Our team works on global, cross-functional projects that are at the heart of what we do at Front. As a member of the business strategy team, you will deliver insights that drive decision-making, execution, and investments for our most critical initiatives. The role will be driving strategic plans, analyzing business performance and implementing operational improvements to scale the business. Success requires analytical savvy, problem-solving sophistication and a dedication to making the highest impact. We are looking for humble, hardworking and collaborative individuals that can think on their feet and thrive in a fast-paced environment.
We are a lean team, which will provide you opportunities to present directly to our senior leaders. Your impact will be felt immediately!
Sound interesting? Then come work at Front, we're nice! 🙂
Responsabilités
Work with our leadership team to drive strategic planning and prioritization

Partner with cross-functional teams to drive flawless execution of global initiatives, including the definition and rollout of our international plan

Own the end-to-end process: build work plans, synthesize relevant data, lead analyses and develop recommendations

Arm our go-to-market teams with a deep knowledge of the competition

Communicate solutions confidently and effectively across Front

Build a consultative relationship across the organization, and meet with strategic partners that align with our highest priorities
Conditions
Pouvoir traduire l'Anglais en Français, bien sur…

Utiliser un traitement de texte et un correcteur de votre choix

Pour les videos, nous vous proposerons nos outils de transcription en ligne

Ability to build clear and concise presentations, and communicate effectively with managers and executives

Strong project management skills

BA/BS degree from a credible university. MBA a plus
Points bonus
You use Front and love emojis

Practical experience writing SQL queries and pulling data from relational databases
Résumé du travail
Niveau d'entrée
Aucune qualification du "systeme"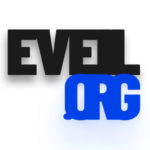 Emplois similaires
La plus grande communauté sur le Web pour trouver et répertorier les emplois qui ne sont pas limités par des trajets domicile-travail ou un emplacement spécifique.